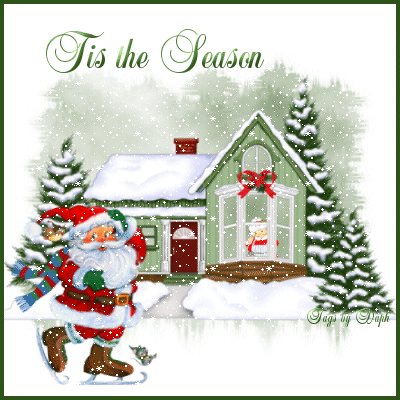 To Be Jolly!
You can almost hear the sleighbells in the distance as our neighbors and friends roll out the tinsel in preparation for the season.
Christmas is anticipated by almost everyone. Luckily, routine days become brightened by long-awaited holidays. There are many things to be joyful about at Christmas: family gatherings, church programs, festive food, shopping, Christmas cards, gift wrapping, holiday music, parties, gift exchanges, decorated tree, ...

With the recession, I realize that for some, things seem dismal. Try your best to focus on the good in life, while trusting God to see you through.