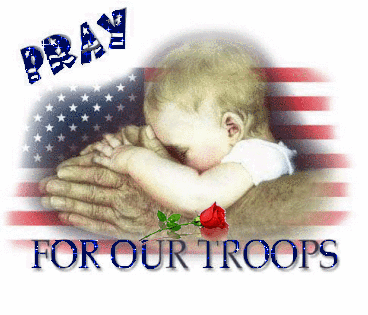 "Our debt to the heroic men and valiant women in the service of our country can never be repaid. They have earned our undying gratitude. America will never forget their sacrifices." - President Harry S. Truman.
Veterans Day is when we honor our service men for protecting our freedom and our future. They deserve to be treated with dignity and respect.
Our nation observes the holiday with no mail, no banking, no school, and no library service.
Currently, my nephew JohnRay is in Iraq serving in the U.S. Army. He will get to be home for Christmas. It will be his baby daughter's very 1st Christmas, he's excited to spend it with her. He needs our support and prayers. May God give him health, protection, and wisdom. And may God bless him for his sacrifice!
God bless our soldiers! God bless our great nation!